"Let's stop believing that our differences make us superior or inferior to one another."
— Don Miguel Ruiz
---
The Reed-Yorke Health Professions Advising Office is committed to the development of the next generation of healthcare providers. Diversity, equity, and inclusion (DEI) are building blocks to creating a welcoming, representative, and fair healthcare environment for providers and patients, and are being recognized as critical initiatives in the recruitment, education, and success of healthcare professionals. We designed this page as a resource and information-sharing platform for students as they navigate the road toward professional school. 
Diversity is the representation of all of our varied identities and differences (race, ethnicity, gender, disability, sexual orientation, gender identity, national origin, socio-economic status, etc.), collectively and as individuals. We seek to proactively recruit, engage, and understand a variety of perspectives and embrace diversity as a pillar in the development of the 21st-century healthcare workforce. 
Equity seeks to ensure fair treatment, equality of opportunity, and fairness in access to information and resources for all. We seek to engage our students with a culture of respect and dignity while acknowledging that not everyone has been equipped with the same set of tools.
Inclusion builds a culture of belonging by actively inviting the contribution and participation of all people. We believe that every person's voice adds value and we strive to create balance in the face of power differences. HPAO is a space for everyone. We value who you are, your ideas, and your feedback.
---
University of Maryland's Commitment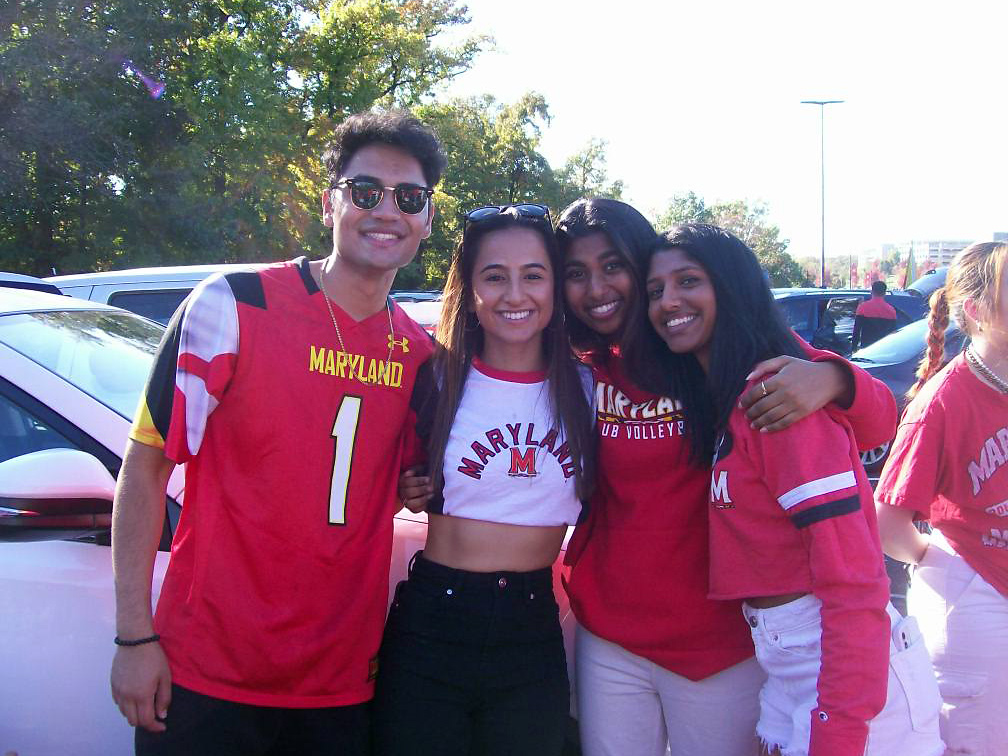 On his first day as our 34th President, Dr. Darryll Pines announced 12 initiatives and recommendations to reaffirm the University's commitment to our core mission and values. Some diversity recommendations included:
Hire a coordinator for immigrant and undocumented student life
Affirm our culture and values through the TerrapinStrong Onboarding Program
Enhance diversity, equity, and inclusion in the curriculum
Advance student, faculty, and staff diversity
Propose naming of new residence halls
The University of Maryland's commitment to DEI is evident in the resources and opportunities available to faculty, staff, and students. Here is a robust list of offices, groups and student organizations that are DEI-centered and can be positive and reaffirming spaces for you as you navigate your UMD experience.
---
Campus Resources
---
Pre-Health Clubs 
Charles R Drew Pre-Health Society: The Charles R. Drew Pre-Med/Pre-Health Society exists to create a cohesive network amongst pre-health students, especially underrepresented minority populations, and to increase their preparedness for applying to professional school. The society achieves these goals by exposing members to experts from various health professions, providing information on pre-medical/allied health admission requirements, connecting with the community through local volunteer efforts, and most importantly, igniting excitement for the ever-changing field of modern medicine.
The LatinX Pre-Health Society: The Latinx Pre-Health Society at the University of Maryland seeks to empower the next generation of Latinx healthcare professionals through integrity, diversity, community service, and academic achievement in order to create a supportive environment for the Latinx community and contribute to further success in healthcare.
American Medical Women's Association: AMWA is an organization dedicated to advancing women in medicine, advocating for equity, and improving women's health through various outreach, service, education, and leadership efforts/ events.
---
Readings of Interest
This reading list was put together by the National Association of Advisors for the Health Professions to provide you with a diverse bank of health-related material. Throughout your career, you will be expected to remain well-informed about the literature in your field while thinking critically about the future of healthcare. This database is meant to complement your own understanding of health-related issues surrounding diversity, equity and inclusion.